319 West Olive Avenue • Monrovia • (626) 357-2711.
---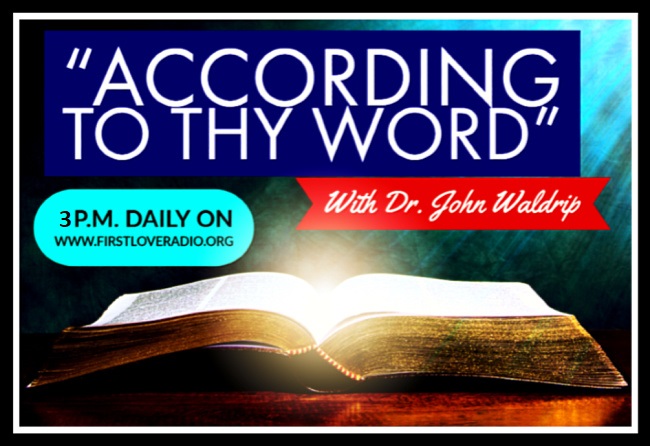 ---
Home of
Where traditional values are taught in a safe environment
Kindergarten through High School (now enrolling)
The Lord Jesus Christ Praying For His Remaining Apostles, Part 14
John 17.6-19
(Excerpt)
This portion of His prayer is the expression of His commitment, dedication, intention, and determination. He is devoted to what is about to occur, every aspect of it, the offering of Himself as the Lamb of God. In His offering of Himself, He performs the office of our Great High Priest. Additionally, the Lamb of God, our Great High Priest, is also the altar. Is it as much discouragement to you as it is to me to hear so many references to "an old fashioned altar," or to urge people to come forward to "the altar," when Hebrews 13.10 declares, "We have an altar," and that altar is Jesus Christ?
Thinking About Visiting?
If you do not have a Church home and you live in the Los Angeles area you are cordially invited to our services. Please remember, however, that the thrust of our Church's ministry is reaching the lost for Christ and training them. We are committed to each Christian being faithful to his present Church home.
Schedule of Services: December 12, 2021
Sunday Morning Service: The Lord Jesus Christ Praying For His Remaining Apostles, Part 15 – John 17.6-19
10:45 a.m.
Sunday Evening Service: TBD –
6:00 p.m.
Nursery is available during all services.
Quote of the Week
Genuine Christian experience commences with conviction of sin; but, blessed be God, it does not end here.
John Leadley Dagg (1794–1884)